APPLICATIONS FOR 2017-2018 ARE NOW BEING ACCEPTED!!
AKADAMICS – AFNA sponsored Kaushik Das Memorial College Scholarship
AKADAMICS is an initiative under the auspices of Assam Foundation of North America to award educational scholarships and mentoring to students who are financially deprived but have demonstrated promising academics. The scholarships are awarded to students pursuing post-secondary education. The objective is to encourage higher education among financially needy students and eventually making them capable of providing a better life for their families.
This scholarship honors the memory of Kaushik Das, one of AFNA's most trusted friends and partners, who passed away before his time in 2013. The AFNA team had the privilege of knowing this generous human being who founded "Atma Nirbhar – Ek Challenge" in Guwahati in 1996 and served the disabled tirelessly since then. He provided concrete opportunities for disabled adults to become self-reliant through his untiring work over the years. In addition to helping the disabled, Kaushik Das was a source of inspiration to everyone who came in touch with him -- from the hundreds of orphans whose lives he lit up every year through the "Spreading Sunshine" program, to hundreds in the Indian diaspora around the world who looked forward to every interaction with him. By honoring his memory in the scholarship's name, we wish to inspire the next generation to follow in his footsteps of selfless service to society, wherever they live.
AKADAMICS seeks to help students who are bona fide residents of Assam and are at or below the poverty line.  They should be seeking to or are already enrolled in a bachelor's degree course in any discipline.  No scholarship is available at this stage for pursuing diploma/certificate level courses.
AKADAMIC Scholarships include a monetary support of up to Rs. 10,000 for non-professional courses (e.g. BA, B.Sc., B.Com. etc.) and Rs. 30,000 for professional courses (Medical, Engineering, etc.) per annum, based on the need. Each scholar will be supported with a mentor who will advise and guide the scholar and monitor his/her progress.
AKADAMICS is an initiative started in 2013 by professionals who are connected to the state of Assam and are primarily residing in the United States of America. These professionals are AFNA volunteers who are passionate about giving back to the Assamese community by enabling financially needy students who have a desire to pursue higher education. So far, 47 very deserving students have been awarded the scholarship. The AKADAMICS initiative is also supported and advised by leading academicians from Assam currently serving in Assam and United States of America.
For any additional information or questions, administrators and mentors at AKADAMICS can be reached at This email address is being protected from spambots. You need JavaScript enabled to view it..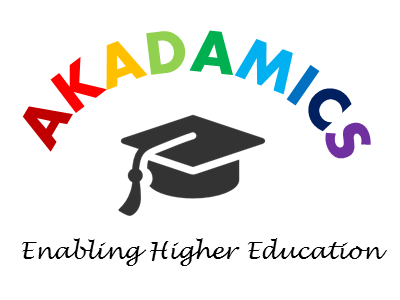 Detailed information on the scholarship along with the application form can be found at,
AKADAMICS - About The Scholarship