Tree Planting Ceremony In Honor Of Jadav Payeng
We as a civilization have epic challenges before us; climate change is the one of the principal issues facing humanity in our day. Population growth, toxics, acid rain, loss of biological diversity, depleting resources and many other problems are leading us to disaster.
The world is in peril. There is no choice and we need to use every means at our disposal to be more sustainable – clean air and water, habitant necessary to sustain wildlife and open space. It's also a time that we come together, make a common voice and remind others that we are on the same side. Amazing positive achievements can happen when we connect with others and put faith in the collective power of good people and their indomitable spirit. These are the stories needed to be told – it's the only way to educate the masses so that citizen might lean on elected officials to take action. We are human beings, we have faith and therefore we have hope.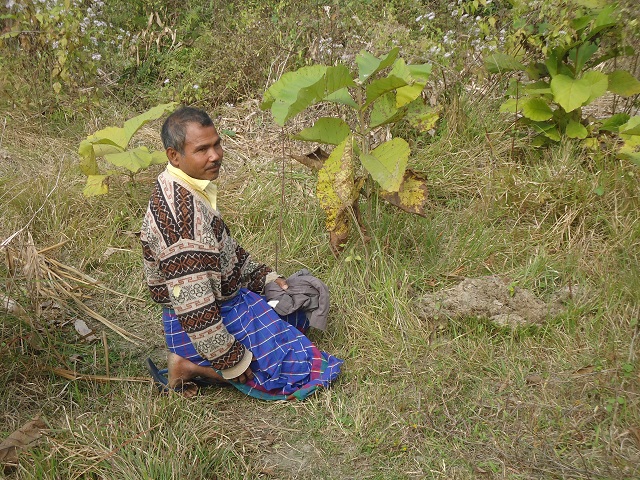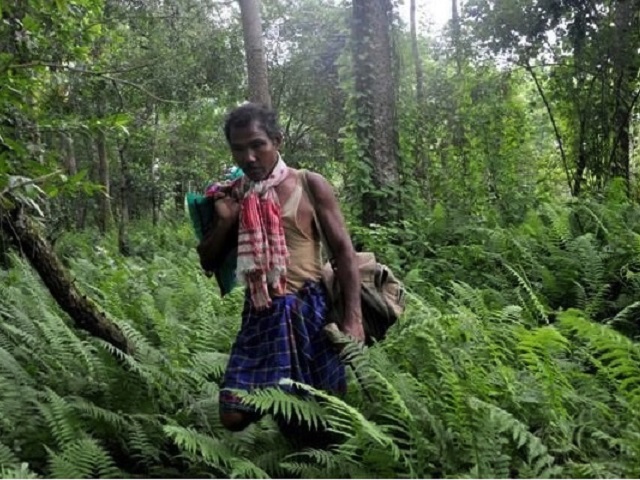 The fairytale story of Jadav Payeng is an epic battle of mankind; spending 30 years alone planting trees on a barren sandbar near Majuli island in Assam , Payeng has converted it to a sprawling 1360 acres of forest. Such stories needed to be aired over and over again until people got the message. Assam Foundation of North America (AFNA) is taking this inspiring story to the next level by partnering with Bridgewater Township of NJ to plant trees in its community parks and thereby spread awareness on soil erosion and forestry in Assam. We are happy to partner with our Assamese community in NJ who helped us with the funding for this effort by sharing the surplus from Assam Convention 2014.
The tree Planting ceremony will take place in Chimney Rock park, Bridgewater, NJ on October 17th morning. We are thankful to The Mayor and the Township for providing us an opportunity to advance the bridge between Assam and USA!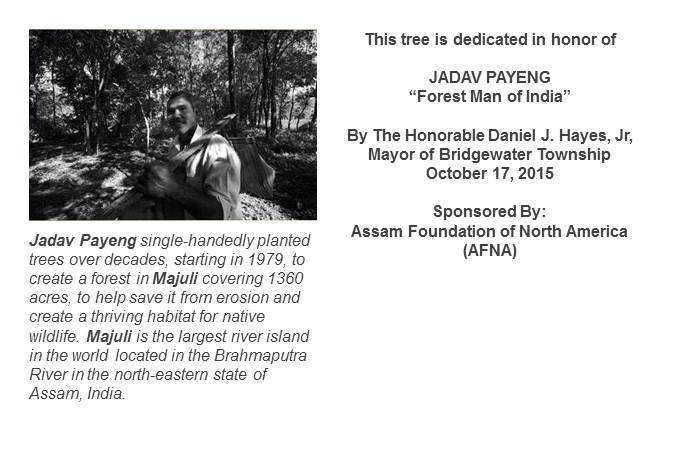 On September 9th Society for Health & Educational Development (SHED) in Sonapur, Assam organized a Tree-planting ceremony in honor of Jadav Payeng. AFNA volunteer Satyajit Nath, Shantikam and Sangita Hazarika, Satyen Mahanta of Swayam An Approach, and Jyotishman Das attended the event. There were also villagers from neighboring area. Children of SHED took individual responsibility of the plants to water them and nurture. It is hoped that such program will increase awareness about reforestation and about grassroots tasks one can contribute to.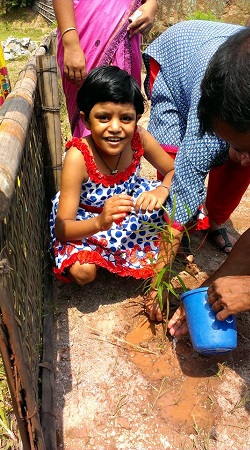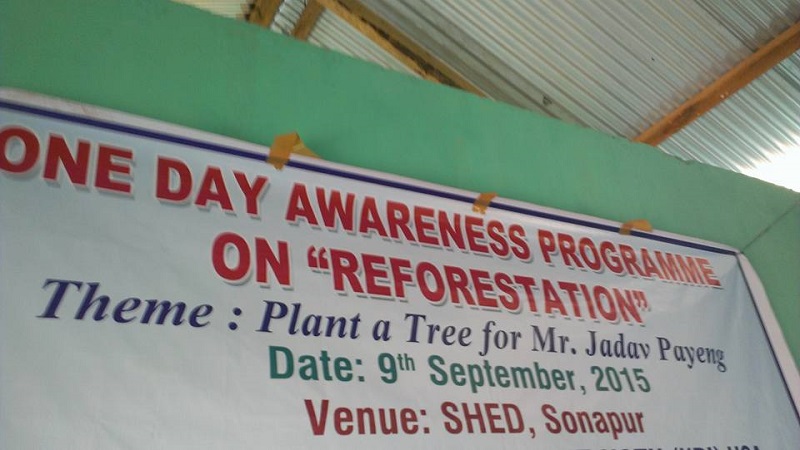 ---
If you are interested in knowing more about Jadav Payeng & his work please see these links: