Jorhat Engineering College Interactions By JEC Alumni And AFNA Member - December 2009
We are pleased to announce that USA chapter of JEC Alumni donated a digital projector and a digital screen to Jorhat Engineering College. A function was organized on 25th December 2009 and the projector was presented to Mr. Paban Kumar Sarma, HOD Electrical Engineering. Also present were Mr. Rupam Barua of Computer Science and Dr. Parimal Bakul Baruah. Later ,Ankur Bora , a member of Alumni presented a talk "Job and Educational avenues abroad".
USA Chapter of JEC Alumni
A USA chapter of Jorhat Engineering college alumni has recently been formed. There are around hundred JECian working for various companies in USA. A number of them have come forward to help the students of JEC. JECian in USA are planning a number of projects for the welfare of the student community and one of the projects is:
A Digital Projector for the students of JEC
We come to know that JEC does not have a digital projector. With a digital projector, student community will be able to share lot of their knowledge (could be technical , about Art, science, music, sports, some innovative ideas, different kind of job opportunities, how to go, where to go, whom to contact etc) with others, they will be able to improve their presentation skill and team work. They will be able to see presentation from others from any corners of the world. Professors will be able to utilize that for detail presentation with examples, pictures (collected from different source) or to a large student community.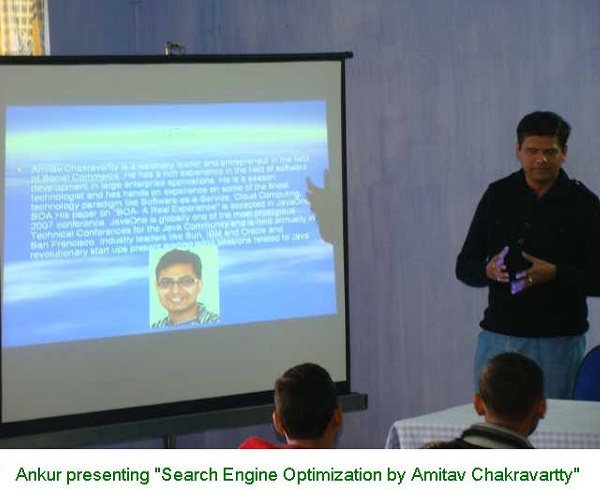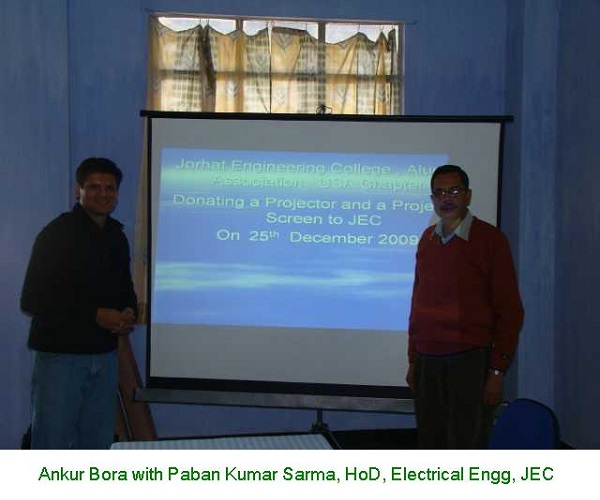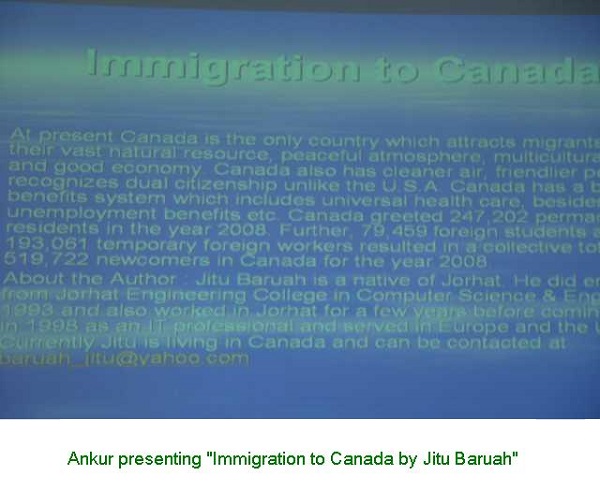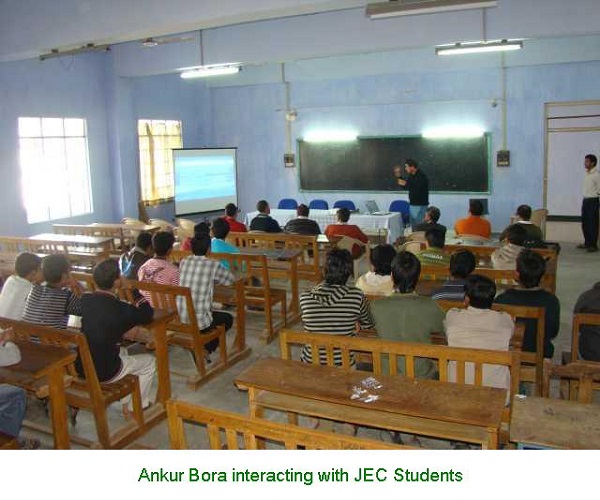 It will help in presentation and discussion among students as well as teachers.
We Will be able to discuss and teach any software having single user license or use CDs/DVDs that come with books.
Will be able to present collected scanned/downloaded documents for a special topic to group of people without taking print outs. This applies to all departments.
This will be a part of our communication channel program too. So if anyone likes to present something from any corner of the world they will be able to do it online
AFNA is happy to work with JEC Alumni association towards this noble cause. AFNA is a non-profit organization registered under section 501(c)(3) of the IRS code with Tax I.D # 61-0994468 and your contribution is tax exempted.