Pradip Sarmah & Rickshaw Bank: Pride of North East
By Saibal Das
Rickshaws are a significant means of transport and conveyance in India. There are currently estimated to be 8 million rickshaw pullers in India. 95 percent of these rickshaw pullers are victims of high daily rental fees making it nearly impossible to earn enough income to ever own a rickshaw in their lifetime. It was year 2003; a rickshaw puller was narrating his ordeal to Dr Pradip Kumar Sarmah. He was so distressed that he could not sleep at night; the realization however also galvanized Mr. Sharma into action and he initiated the project "Rickshaw Bank". In the month of November 2010 Dr. Pradip Sarmah visited Boston at the Invitation of Massachusetts Institute of Technology. On first of November we organized a teleconference whereby Satyajit Nath , Pallav Saikia, Ankur Bora, Krishanu Kaushik, Amitav Chakravarthy, Saibal Das, Debojit Bora and Hitesh Kalita participated. The following article has been prepared based on this interaction.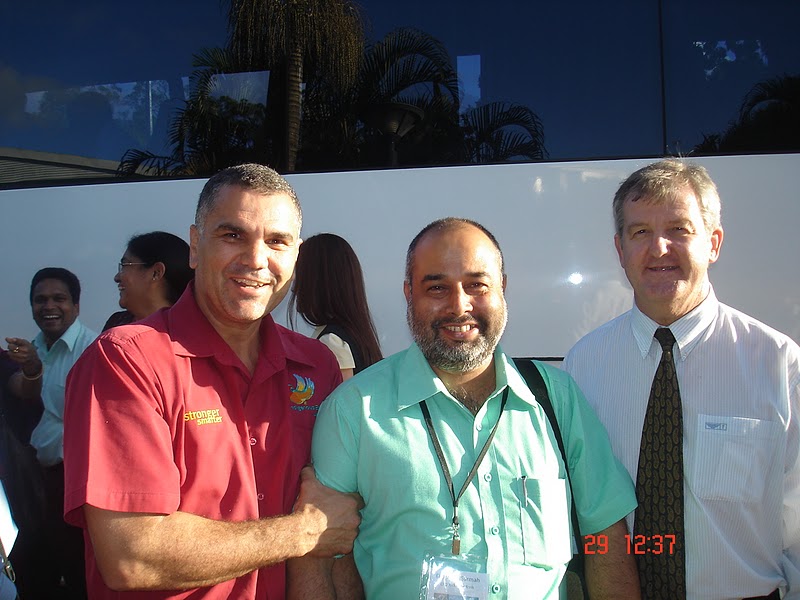 For most of us, the arduous life of a regular rickshaw puller is unimaginable and the hardship unfathomable. Caught in the vicious cycle of loans and ever increasing interest rates, often times, the hapless rickshaw puller gives up hope of ever living a dignified loan-free life. When one such laborer, Madhab Kalita heard about the "Rickshaw Bank", at first, he couldn't believe that he could hope to actually own a rickshaw by paying as little daily as he paid his rickshaw owner. He decided to give this "miracle" a try. The Rickshaw Bank would provide him with a modified rickshaw called the Dip-Bahan on the basis of an asset-based loan. He would have to repay the debt in daily installments over 18 months and on full and timely repayment, ownership of the rickshaw would be handed over to him. Having secured ownership of his first rickshaw, Madhab Kalita also bought a second one through the bank and leased it out to a neighbor. Eventually, he became a full member of the Rickshaw Bank and even started promoting the bank.
When I heard about the Rickshaw Bank, I couldn't help but admire the noble thought and innovative concept of its founder Dr Pradip Kumar Sarmah. In my mind I likened it to a Santa Claus story, a story designed to inspire people and promote hope. And nothing could have been more inspiring than to hear the story from the man himself. I consider myself very fortunate to have been part of a teleconference call, (along with a few of my other Assamese friends residing in the US) wherein Dr Pradip Kumar Sarmah narrated how it all began.

The year was 2003 when Dr. Sarmah found out from a rickshaw puller that he was paying the owner of the rickshaw around twenty five rupees a day from his earnings as "rent". On realizing that the rickshaw puller would end up paying many times over the actual cost of the rickshaw without ever owning it, Dr. Sarmah felt the need to take action and founded the Rickshaw Bank as one of the flagship programs of Centre for Rural Development (CRD). The Center for Rural Development (CRD) was already a well-established non-profit organization at the time having won the 2001 Ashoka Fellowship for promoting small-scale animal husbandry in North-East India. CRD was started by Dr Pradip Kumar Sarmah in 1994 with the aim of creating social entrepreneurs who could reach out to the thousands of poor people in the region.
However, Rickshaw Bank was not a smooth ride for Dr Sarmah. Like every new venture, this project faced its share of teething problems. An innovative new design for the rickshaws was introduced by IIT Guwahati Engineers which was 25 percent lighter than regular rickshaws and had several improved features, including a sun/rain roof and more storage space, providing more comfort to both pullers and passengers. But from the second day itself, many of the pullers started bringing their rickshaws back to the workshop, complaining of frequent dislocation of chains while ferrying passengers. It was a very trying time for Dr. Sarmah and the designers because even after thorough check-ups they were unable to figure out what was wrong. They were at their wits' ends trying to solve the problem. Many pullers refused to use the vehicle. Luckily, an old rickshaw puller saved the day for them. He explained that when carrying two passengers, the hollow diaphragm holding up the lightweight chassis developed a slight bend—indicating it was not able to handle the passenger weight—leading to the chain coming loose. Sarmah and his team immediately swung into action, replacing all the hollow diaphragms with solid ones. Since then, there's been no looking back.
In late 2003, Dr Sarmah visited Grameen Bank and met Professor Yunus where he witnessed the strength of Yunus's community group model in carrying out microfinance activities. Working on a similar model, Sarmah developed the garage system wherein the pullers had to come up in groups of five to request rickshaws. Once they provided their basic information and CRD did the due diligence, each man was given a rickshaw on a lease-purchase basis. The pullers had to make payments of 25 rupees per day over a period of 18 months and as soon as CRD recovered its investment and financing costs, the ownership of the rickshaw was transferred to the rickshaw pullers.
In the next year, Sarmah tried several different ways to attract institutional finance into the rickshaw plying business. However, banks and insurance companies stayed away, citing the migrant nature of rickshaw pullers and the lack of permanent addresses for documentation. In 2004, Sarmah came up with a brilliant idea. Taking cue from how he and his friends used to publish college magazines with the help of advertisements from companies, he decided to design a rickshaw with a lot of space in the back for advertisements. The result was a win-win solution: each company would support a 100-rickshaw pilot, and in return he would give them an exclusive 3-year agreement to advertise on the back of the vehicle at a discount of 86 percent.
Founded on the philosophy that income-producing assets are critical if individuals are to break the vicious cycle of poverty, Rickshaw Bank has grown leaps and bound in these past seven years and now provides additional loans to the puller community to address other community needs as well. Rickshaw bank has negotiated low-cost insurance, covering damage to the rickshaw, as well as injury to the driver and passengers. It also provides cash loans to drivers who have established a credit history with it thus helping the community in every way it can.
Although Rickshaw Bank has come a long way, it still needs a lot of help especially with financing and support. Dr Pradip Kumar Sarmah made us aware of the business model Rickshaw Bank is following. Apart from Rickshaw, CRD has also been designing different tricycle models like Vegetable/Fruit Cart, Fish Cart, Momo Cart, Fast Food Cart, Lemon Water Cart, Milk Products Cart etc. and providing these to the poor and unemployed youths with the same financial model as in Rickshaw. A new franchising model is also emerging with the partnership with American India Foundation (AIF). AIF has provided capacity building and support in the form of a first loss deposit guarantee (FLDG) to leverage loans from various banks. Along with Punjab National Bank and AIF, CRD made a three-way agreement to expand the RB in three cities in Uttar Pradesh, where CRD provides hands-on support to the new NGOs to establish the assembly unit and to start up other related activities. In 2008, Rickshaw Bank launched the RB project in three cities in Uttar Pradesh: Varanasi, Allahabad, and Lucknow.
According to Dr Pradip Kumar Sarmah, the Assamese community residing overseas can help his venture in several ways like sponsorship and providing support by facilitating some of the projects' basic needs like designing a website for it. Citing example of how difficult it was for him a get a piece of paper to pen some idea at the MIT media lab due to its dependency on digital media, his hope is that we can be right people to address his need for a "Digital Web-site". Any help towards creating an effective website will be a huge contribution according to Dr Sarmah. As mentioned by Dr Sarmah, although every project needs to stand on its commercial viability, social involvement, contribution and awareness is also very important.
Article By: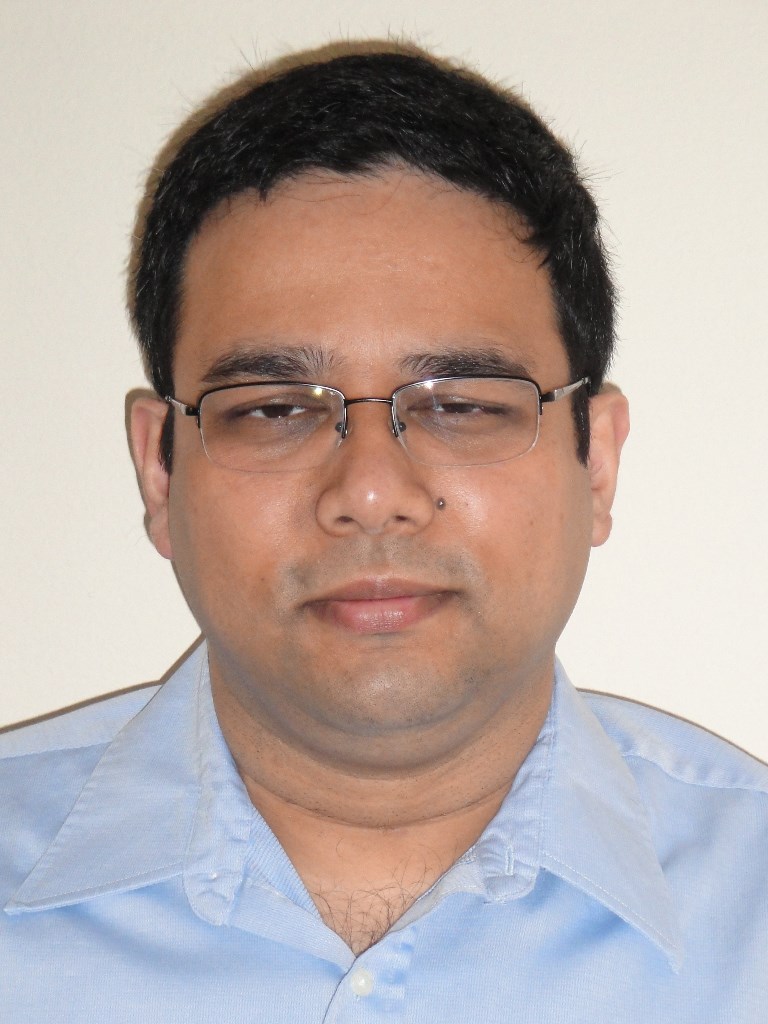 Saibal Das, originally from Guwahati did his Masters in Computer Science from IIT Kanpur. A Software Engineer by profession Saibal is currently residing in Dallas, TX.
.